Your legacy echoes in the rehearsal halls and performance venues whenever singers gather to make extraordinary music.
How can you stay connected to the ICC?

Join the ICC Alumni Association and become connected with a national network of people with a shared interest in music and a shared experience with the ICC. Joining the Alumni Association is free and easy, just click the "join" button below.
When you become a member of our alumni network, you'll be able to keep in touch with fellow singers, meet fellow alumni, engage in professional networking, get notified of opportunities to sing and/or volunteer with the ICC, and be encouraged to serve and support the organization we all love.
ICC Alumni Association Board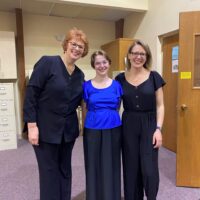 June 28, 2022
Lison Rose Delphine Luyckx ICC Alum, 2021-2022 Sixteen-year-old Lison Rose Delphine Luyckx had never been to…
Pay It Forward: Seats for Singers
Like with any move to a new home, we will need some new furniture to outfit our new space and make it our own! You can help the legacy of the ICC live on at our new location by donating towards the fund for rehearsal chairs for current and future singers—our goal is to raise $15,000 to cover the cost of rehearsal chairs, and director chairs and podiums.
As you may remember, rehearsal chairs aren't just any old chair. They are specialized equipment to help musicians and singers sit properly for rehearsing and performing. You likely spent hours in your rehearsal chair at Butler University, preparing for putting on special performances, chatting with your neighbor, and stowing your ICC satchel. You can help the next generation of ICC singers have those same experiences by helping us outfit our new space with new chairs.
For $115, your gift will sponsor a rehearsal chair for an ICC singer in our new rehearsal space. Donations of any amount will help us reach our $15,000 goal. Help us fill all of the chairs for a full rehearsal room of music and memories! Alumni who donate to this specific fund will be commemorated on a plaque in the new rehearsal space to show our appreciation of the ICC alumni for current and future singers.
Bye-Bye, Butler:
An ICC Alumni Event to Support the
In the City for A Global Community Capital Campaign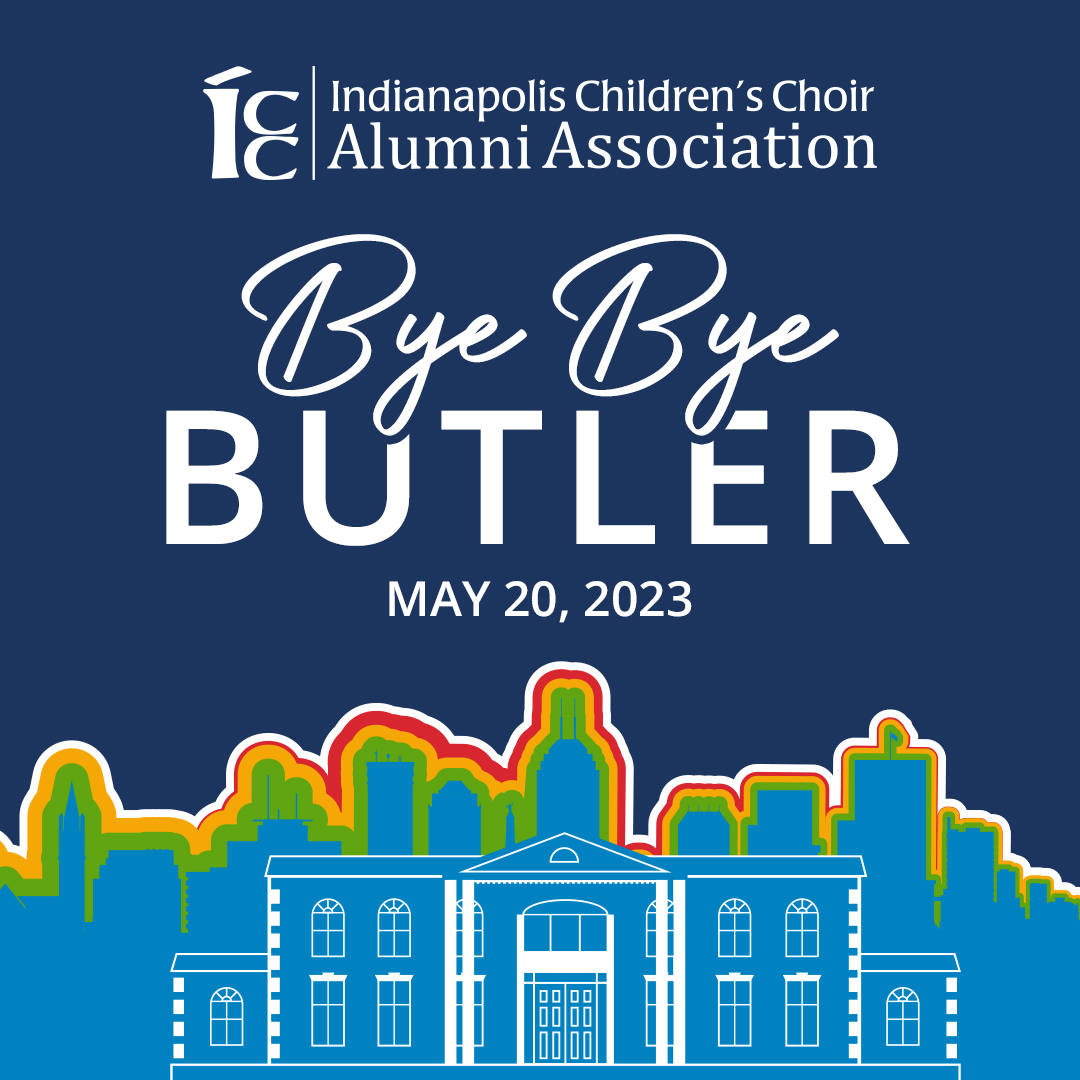 Thank you for joining us on May 20 for the Bye-Bye, Butler event as the ICC prepares to move to our new home! ICC Alumni gathered to walk down memory lane in the rehearsal room where so many singers have spent countless hours learning, growing, and making lifelong friends.