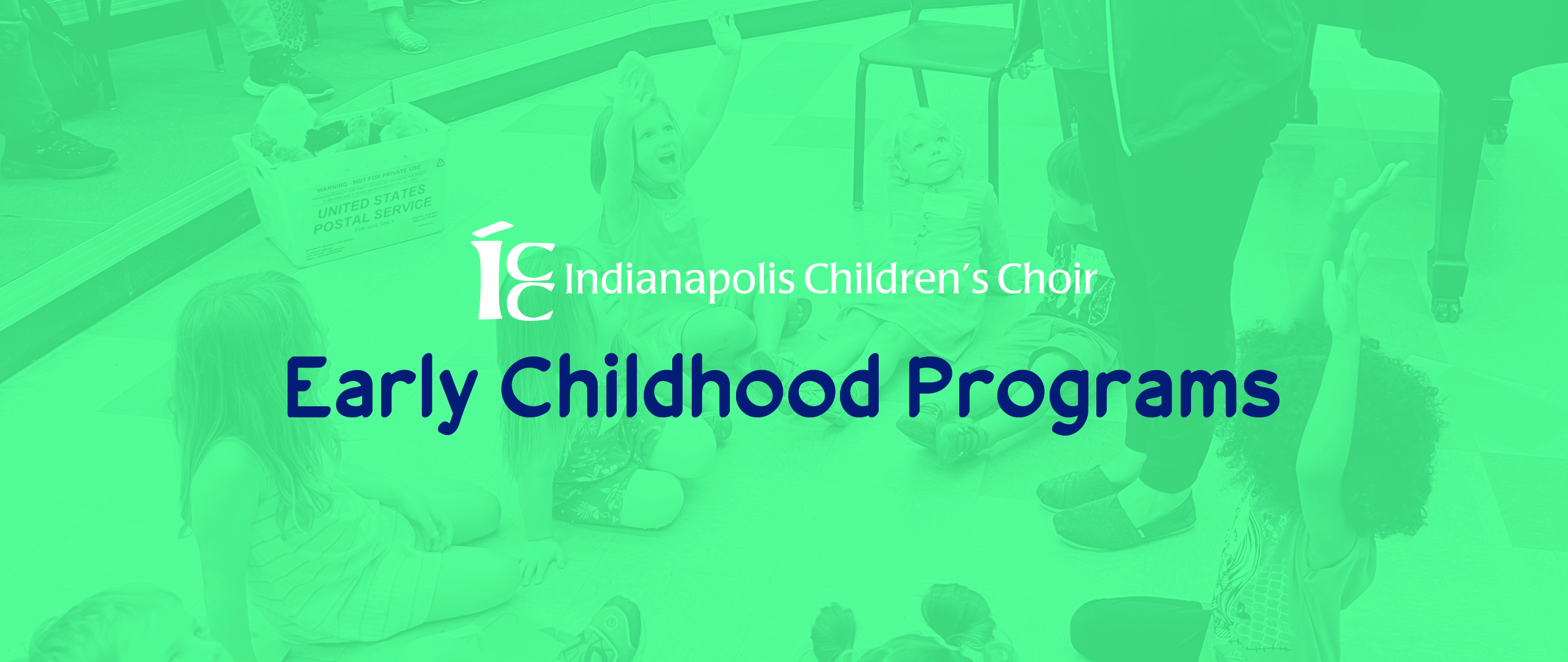 Sing. Play. Learn. Connect.
For ages 18 mos - kindergarten
The Indianapolis Children's Choir (ICC) has been enriching the lives of children in central Indiana for nearly 40 years and is now proud to offer expanded classes and programs for younger music lovers! Starting as young as 18-months, children can participate in the ICC's early childhood programming that encourages imagination, discovery, and play through music. Your child will sing, play, and learn while building a stronger bond with you and their new friends in the classroom.
Join your music-making little one as they enjoy activities that offer a multi-sensory learning experience. The ICC's early childhood programs are designed to enhance a child's physical development to social-emotional skills, promote school readiness, spark creativity and imagination, and encourage socialization. These first steps towards a lifelong love of music and learning are led by trained early childhood educators.
With a variety of class options, there is an ICC program that will suit your family's schedule while introducing high-quality music education to your child during the earliest developmental stages of learning! Best of all, the learning doesn't end with in-person classes, the ICC provides tools to families so the fun and music can continue at home.

Learn More About ICC's Programs for Little Learners!