Sing With Us
The Indianapolis Children's Choir offers programs for children and youth starting from 18 months old through 12th grade.

Every week, young people from all over central Indiana join together as members of the Indianapolis Children's Choir to pursue their shared love of singing and music. There are many reasons why singers join the ICC, but many join for the fun, friendships, and experiences the ICC offers.
There is a lot of excitement in the opportunities that students have to sing beautifully with hundreds of other singers on world-class concert stages and in important civic events.
But, the Indianapolis Children's Choir is much more than just singing. Choral music is a vehicle that teaches and encourages youth to make new friends, appreciate and understand people who are different than them, be responsible and professional, participate as a member of a team, and share their personal talents in ways that will make a difference in the world.
The staff, singers, and families of the Indianapolis Children's Choir share a commitment to the highest quality of music-making and true artistic excellence. We have real fun in musical experiences that also reinforce our mission-driven goals of fostering a sense of self-esteem, discipline, respect, accomplishment, and pride.
Click below to find out more about the ICC's many choirs and programs, call us at 317-940-9640, or click here to fill out an interest form and we will contact you!
Why Sing With The ICC - A Message from Artistic Director Joshua Pedde
ICC Choirs & Programs
Learn more about each of our choirs and programs!
Music At Play, ICC's early childhood program
The ICC offers several early childhood music classes and programs for children ages 18 months to 5 years old. These classes take place in preschools throughout the Indianapolis area, as well as in classes open to all children from central Indiana on the campus of Butler University and other regional locations.
Learning through imagination and music, singers begin their choir journey with the ICC's Music At Play (MAP) program. The ICC provides fun, engaging activities in our MAP program that promotes school readiness, sparks creativity, and encourages socialization for young learners.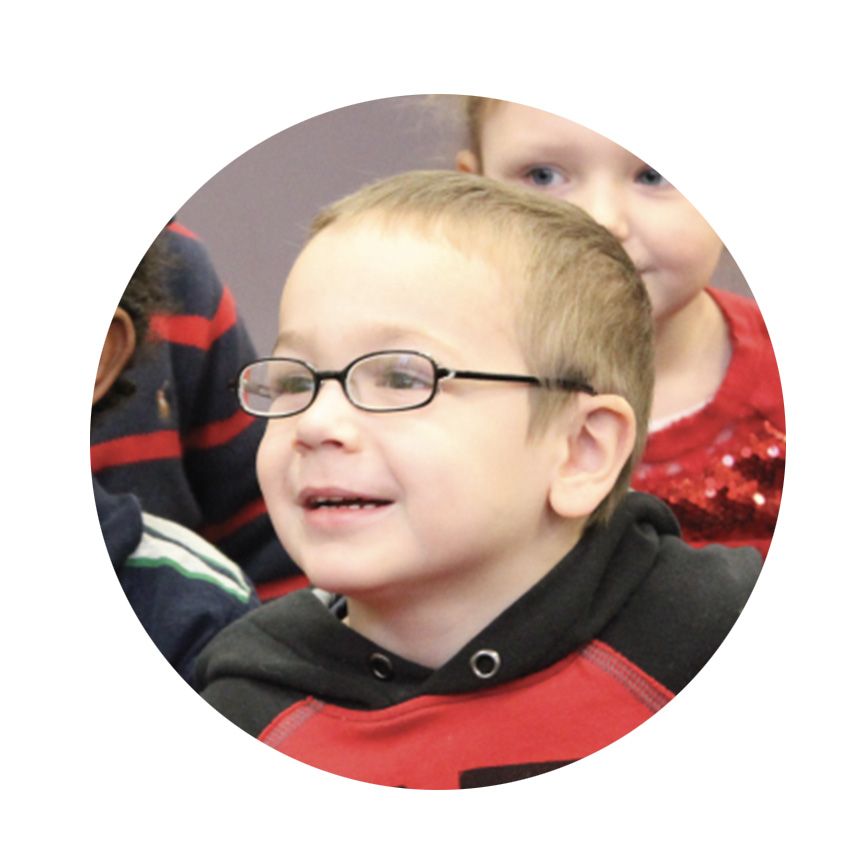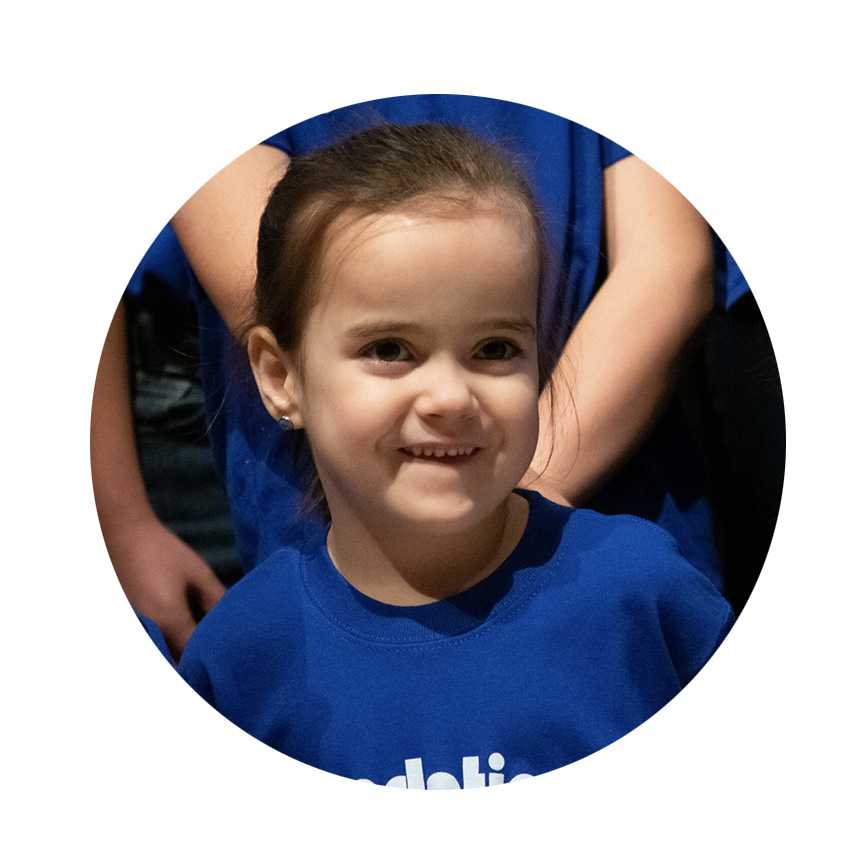 Foundations Choir
The Foundations Choir is an excellent introduction to musical skills for younger singers. Kindergartners are introduced to formal choir instruction in a playful and safe environment, and participation includes a performance in an ICC Season Concert. The Foundations Choir meets for 10 weeks per semester.
Singers encounter learning through symbols, patterns, math, and more to strengthen skills at this important time for learning!
Preparatory Choir
The ICC's Preparatory Choir is a non-auditioned experience for 1st through 3rd-grade students available at several locations throughout central Indiana. Children are introduced to choral music in the rehearsal setting and take part in a choir where singing, learning, and fun take place! Participating in Preparatory Choir is an outstanding way for children to explore their interest in music and singing.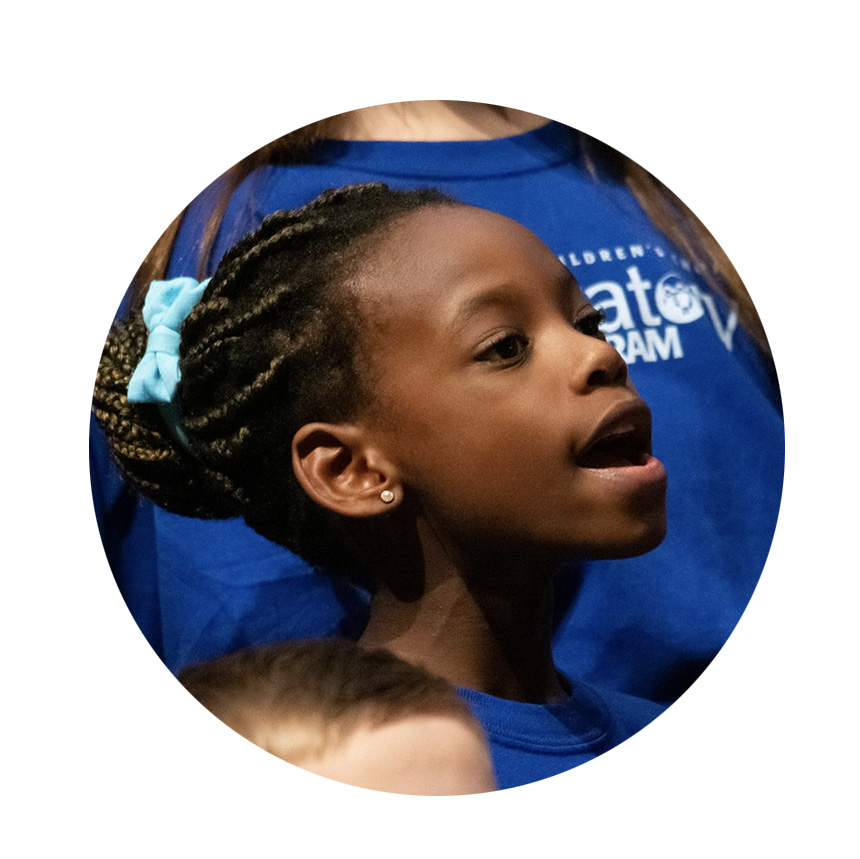 Auditioned Choirs
The ICC's Beginning Level Choirs through Advanced Choirs are for 4th – 9th graders and students are placed in a choir based on auditions.
The Beginning Level Choirs meet once per week at various locations around Indianapolis, including:
ICC Performing Arts Center (9111 Allisonville Road, Indianapolis)
Butler University (4600 Sunset Ave., Indianapolis)
Boone County Children's Choir (at Zionsville Presbyterian Church)
Carmel Children's Choir (at Cornerstone Lutheran Church – Carmel)
Fishers Children's Choir (at Cornerstone Lutheran Church – Fishers)
Hendricks County Children's Choir – Avon (at Avon United Methodist Church)
Hendricks County Children's Choir – Brownsburg (at Brownsburg Middle School West)
Johnson County Children's Choir (at Community Church of Greenwood)
These beginning-level singers are in grades 4 – 7 and have demonstrated the ability to sing in tune and a readiness to develop sight-reading and harmonic skills.
The intermediate-level Lyric Choirs are designed for students who have demonstrated a beginning to intermediate proficiency in vocal techniques and sight-reading abilities. Along with advancing these skills, singers have more performances throughout central Indiana and will continue to build upon their friendships and connections in the ICC. The ICC offers three opportunities to participate in this choir; two nights are offered at the ICC Performing Arts Center (9111 Allisonville Road, Indianapolis) and one night at our Hendricks County Children's Choir – Brownsburg location (Brownsburg Middle School West).
Upon mastering the music and performance abilities at the intermediate choir level, singers can grow into new opportunities with the advanced ICC choirs of Indy Voice. The ICC offers two different evening options for this choir at our ICC Performing Arts Center (9111 Allisonville Road, Indianapolis).
Master Chorale
The high school division of the ICC is for singers in grades 10-12, or those with changed voices. The Master Chorale enriches vocal technique, fosters outstanding performance etiquette, further improves music literacy skills, performs a wide variety of outstanding repertoire, and nurtures lasting friendships. Master Chorale also performs one major choral work per year with a professional orchestra. This unique experience is typically only available to college-level or higher choral groups!
Singers also have the opportunity to practice and perform as a full ensemble, and in smaller groups of all treble or all changed voices, which allows for a truly multi-faceted experience in musical excellence. Rehearsals are held on Sundays to best fit into singers' busy high school schedules.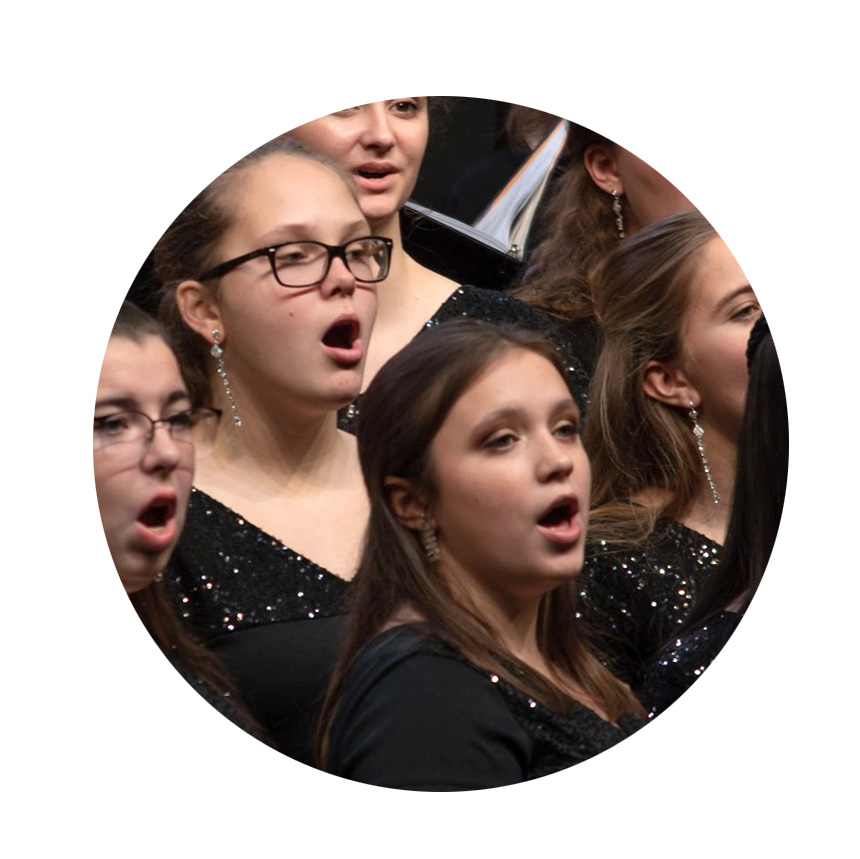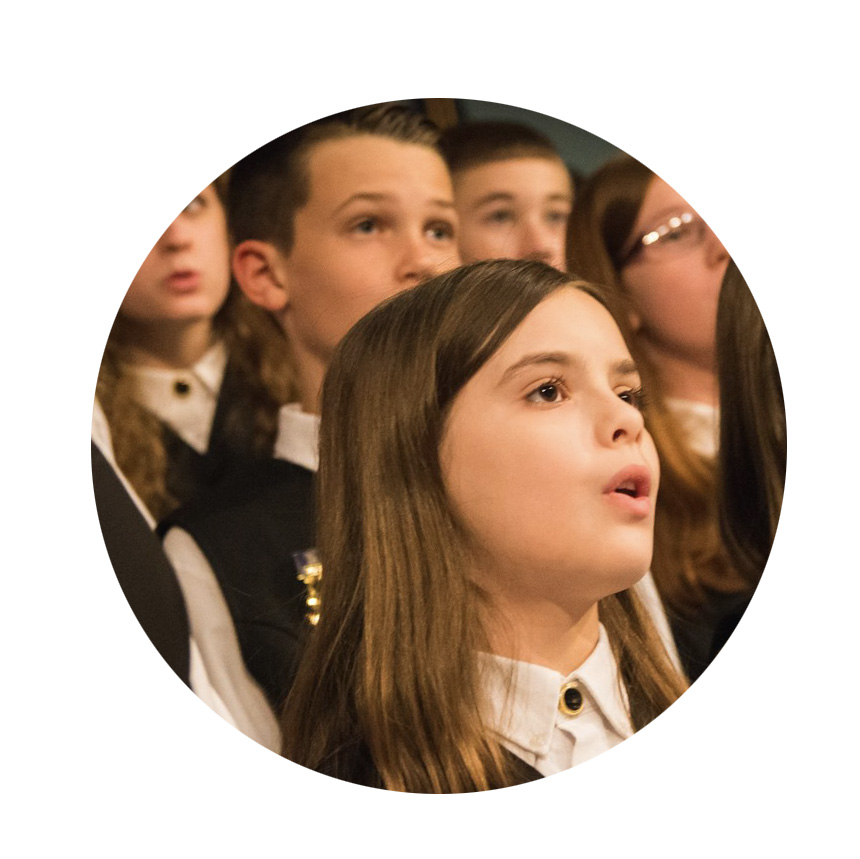 Columbus Indiana Children's Choir
The Columbus Indiana Children's Choir (CICC) is a cooperative effort between the Columbus Indiana Philharmonic and the Indianapolis Children's Choir. The CICC programs include: Music At Play (MAP) for preschoolers, Preparatory Choir (1st – 3rd graders), and Descant and Concert Choir (4th – 9th graders).
Melissa Garcia, CICC Director, and Deborah Eikenbary, Columbus Indiana Children's Choir Administrator.
Anderson Area Children's Choir
The Anderson Area Children's Choir & Youth Chorale is dedicated to the art of excellent choral singing, providing youth with social, educational, and skill development opportunities such that they experience the personal worth of others.
We have programs for kids in preschool through grade 12. Come be a part of a wonderful music-making experience!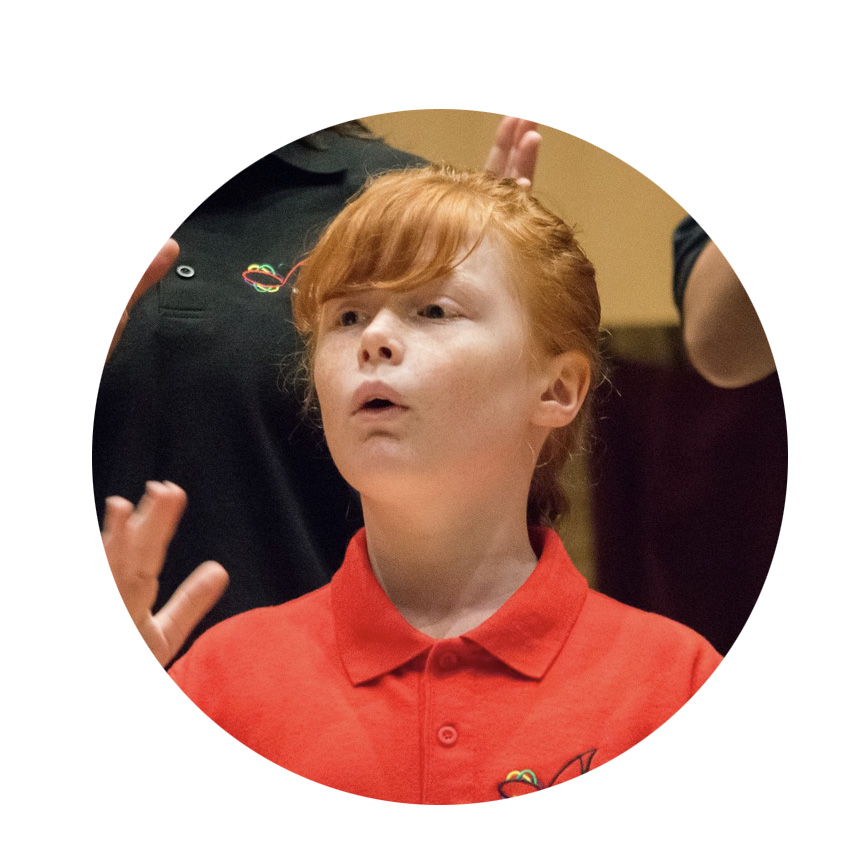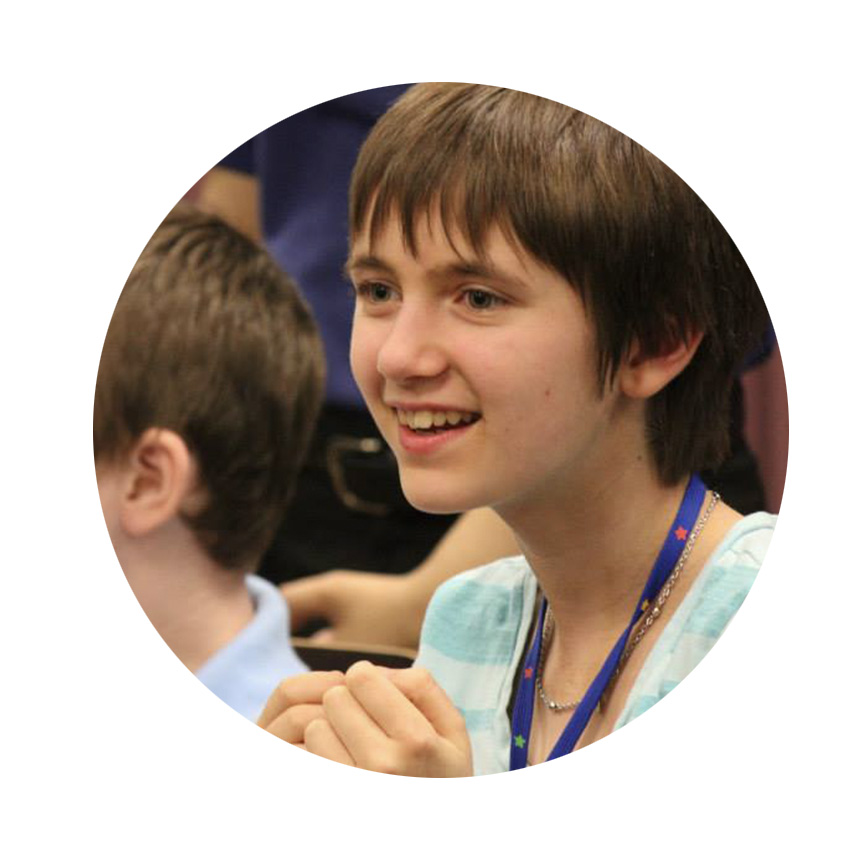 Jubilate
The Jubilate Choir is for singers with special needs in grades 3 – 9.
The Jubilate Choir singers with varying abilities meet each week to grow musically. This tuition-free choir focuses on proper singing techniques, music theory and sight-reading, part-singing, and social skills involved in being a member of a musical ensemble.
Though the choir has, at its core, the same goals as other choirs in the ICC. Singers in Jubilate engage in additional activities like visual and tactile experiences that are catered specifically to the current members of the choir.
Summer Programs & Camps
The ICC offers a number of summer programs and camps during the school year for students and a teacher symposium for educators in the summer.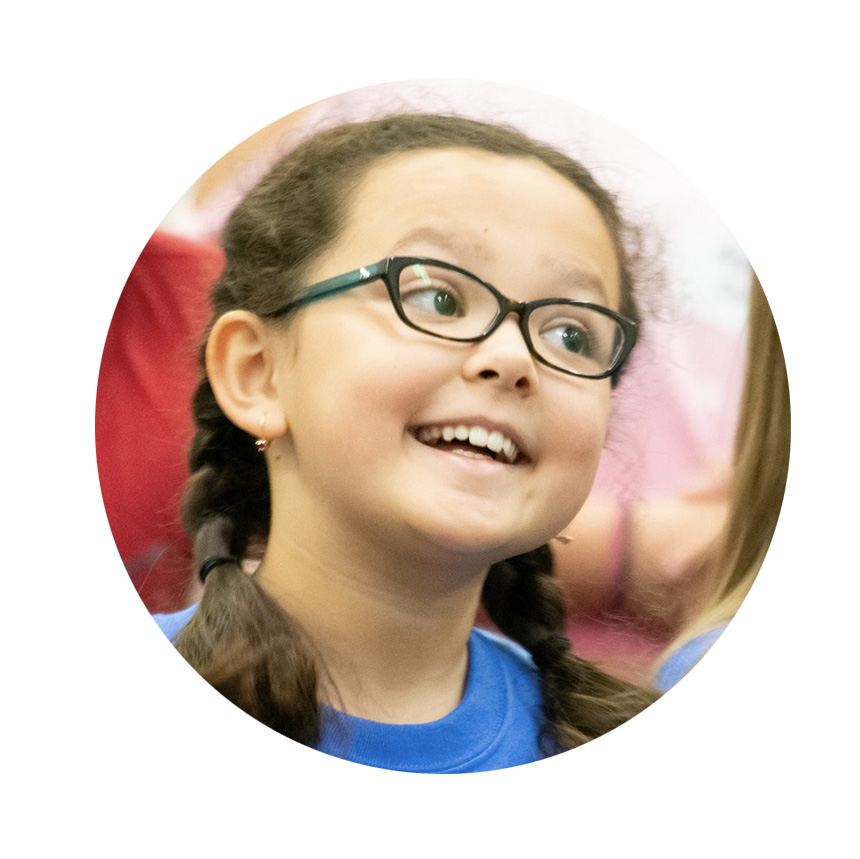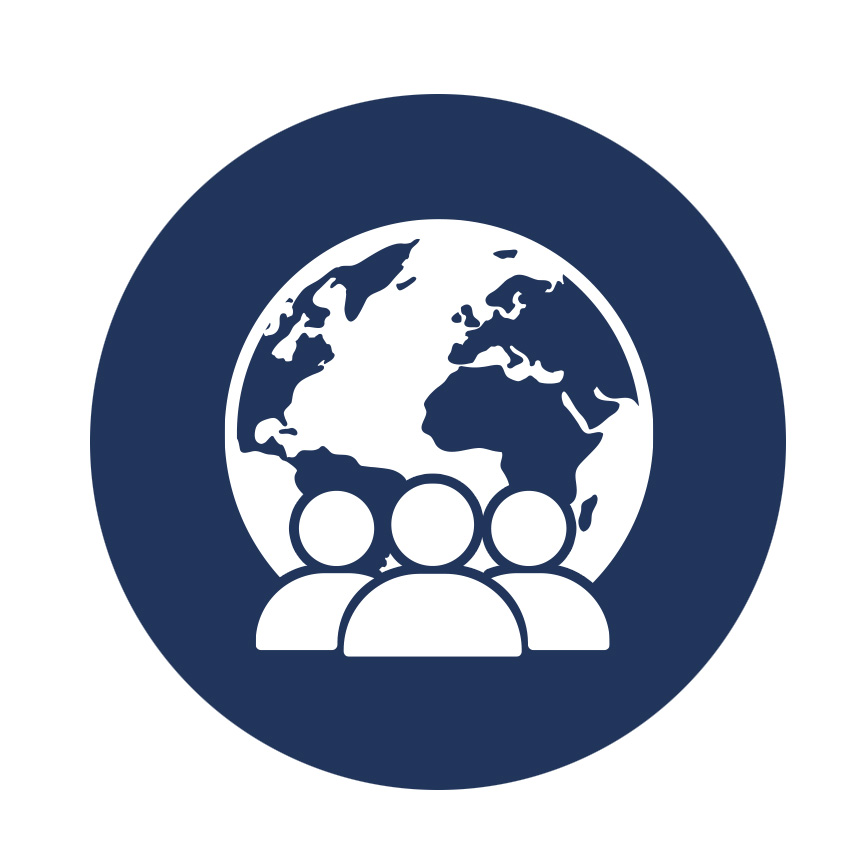 ICC Connects
Youth living outside the state of Indiana who love to sing in Kindergarten through 12th grade! Also including classes for Early Childhood (toddler/preschool) and Jubilate Choir (for children with special needs in grades 3 – 9).
The Indianapolis Children's Choir has gone virtual – and now singers from Kindergarten through 12th Grade can be members of the ICC from anywhere in the world on a weekly basis!  Our ICC Connects singers will participate in live virtual rehearsals along with the local singers in our Foundations, Preparatory, Beginning, Intermediate, Advanced, and High School division choirs.  ICC Connects singers are welcome to come to town to participate in person for performances or they can be webcast into performances on our stage from their own homes around the world!  Now everyone can receive a renowned musical education from ICC directors.  Join us on our journey to artistic excellence and become a part of the ICC family!
ICC's Community Connections: Community Outreach Through Song
Outreach programs for Preschool – High School Singers
The ICC's outreach efforts directly reflect our vision to bridge across cultures, ethnicities, and economic backgrounds to bring choral music to all children.