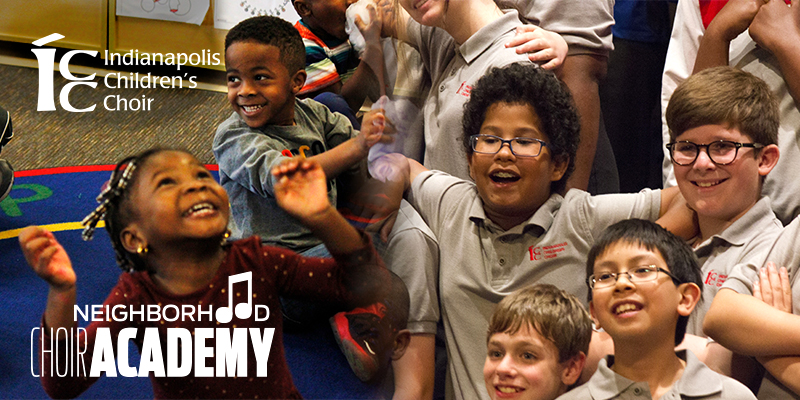 Bring the ICC experience to YOUR students and give them the opportunity to perform at an ICC season concert!
Our Neighborhood Choir Academy offers an introductory choir program to local children in schools, churches, community centers, and other agencies. An ICC director leads rehearsals and teaches repertoire to be performed with the ICC at a Concert Season performance!
Scholarships are available for students in need. Contact us today for more information by emailing us at: [email protected]!
"Hosting an NCA is a great way to build and train your elementary choir! As the teacher, you don't have to worry about programming or planning a concert.  You can take as big or as small of a role in rehearsals as you would like. I like to co-direct so my students get both my expertise and the experience of having an ICC director.  It's also nice to have a co-director for those days when you get pulled into an unexpected meeting! Your students get top-quality choral instruction in a fun setting and the opportunity to perform with a number of ICC choirs at the concert."  – Bess Dougherty, Spring 2020 NCA