Preschool Enrichment Program for ages 3-5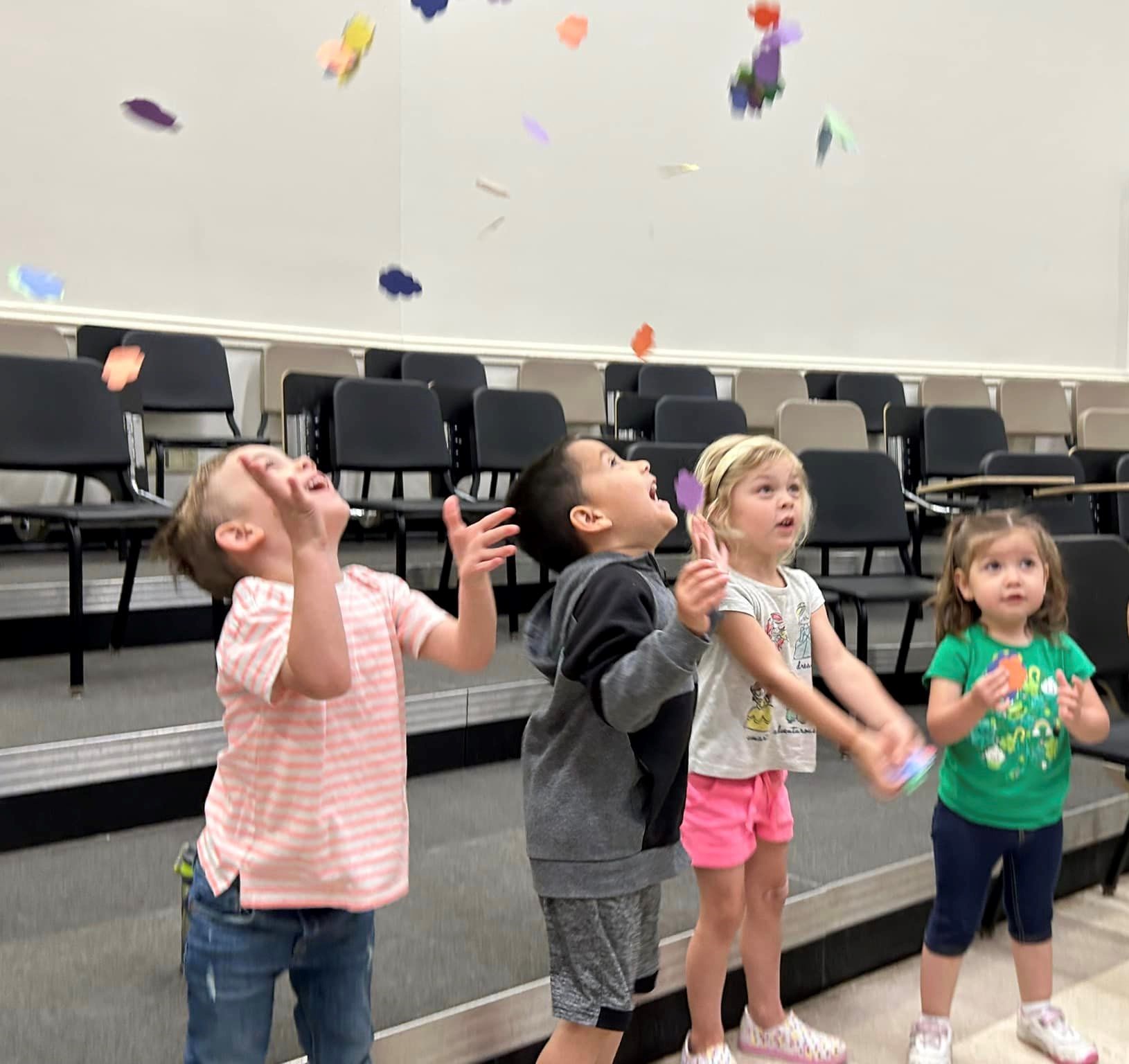 Fill in Tuesdays of your child's preschool week by dropping them off at ICC's new early childhood classroom to sing, dance, and play with the ICC's Arts Enrichment Preschool!
The ICC's new Music At Play curriculum lets the imagination and artistry of our youngest singers lead the instructor on a journey through the topics that spark the most creativity and interest in their lives. We take this a step further in our Arts Enrichment Preschool program by supplementing their preschool education through music, movement, visual art, and more!
Students must be at least 3 years old by Labor Day and fully potty trained (up through 5 years old). Students of ICC's MAP Arts Enrichment Preschool also have a subscription to any Music At Play evening classes offered throughout the year on a "drop-in" basis at any time.
MAP Arts Enrichment Preschool - 2023 - 2024
This program is located at the ICC's Performing Arts Center at 9111 Allisonville Road, Indianapolis, IN 46250.
When: Tuesdays, 9:00 am – Noon 
Starts: September 5, 2023
Ends: May 14, 2024 
Cost: $116 per month plus a $75 non-refundable registration fee, the pricing includes the cost of the full-year class plus a subscription to any Music At Play (MAP) evening classes throughout the year on a "drop-in" basis. Financial Assistance may be available based on need. Please reach out to Paul Schafer if you have any questions about financial assistance.
Participants are limited to 10 students only for this program. If we have additional students interested, they will be placed on a waiting list. This program will include these breaks: fall break, Thanksgiving break, winter break, and spring break.
Register:
Registration form is coming soon!