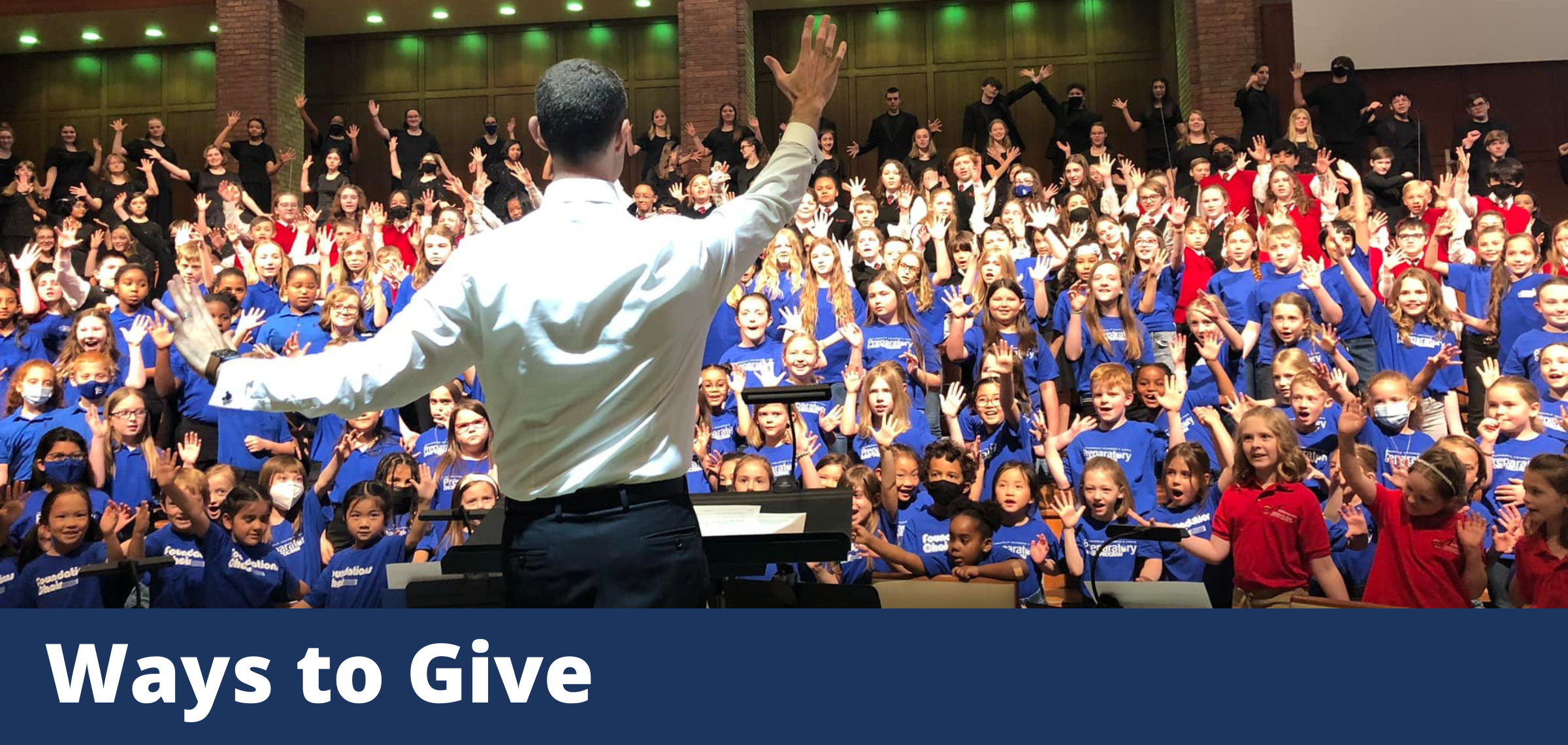 Support Our Singers & The Impact of Music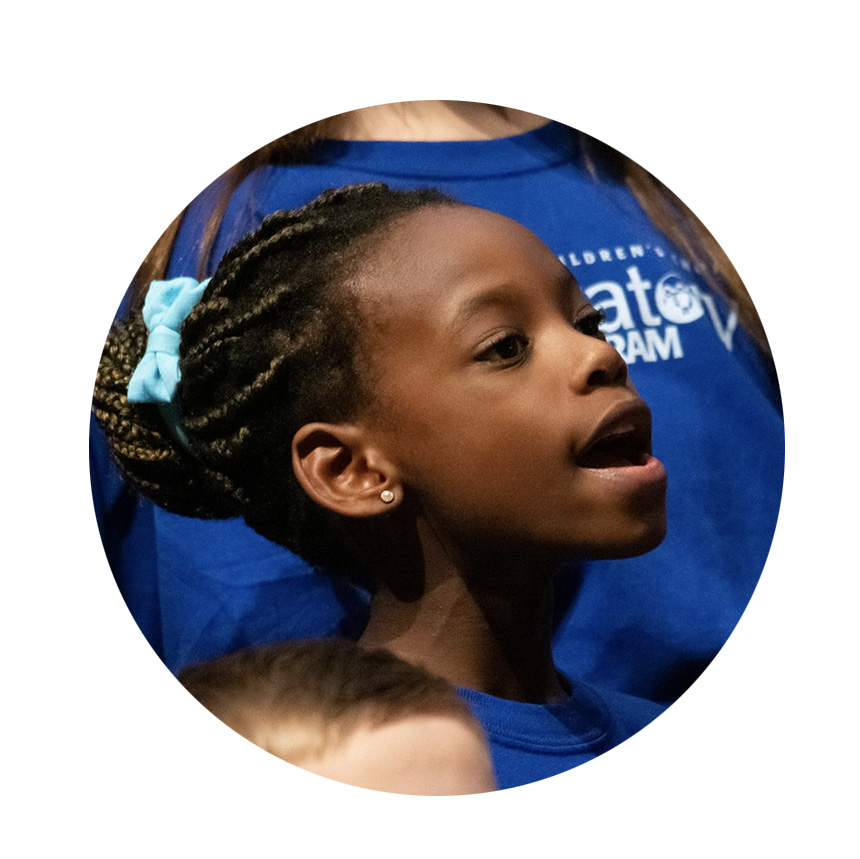 Donate by Phone
Call us at 317-940-9640

Donate by Mail
Download our donation form
and mail your contribution to:
Indianapolis Children's Choir
9111 Allisonville Road
Indianapolis, IN 46250
ICC's Annual Fund
We are grateful to all of our supporters who help us to build a stronger community by giving a voice to children as they share their artistry and make central Indiana a better place.
The ICC was founded on the belief that all children have the potential to create incredible artistry. The ICC's Annual Fund directly supports ICC singers by sustaining our mission to nurture and inspire student achievement through quality music education and the pursuit of artistic excellence in choral music performance.
We know that lives are transformed when children are involved in high-quality music education. Your annual gift to the ICC enhances the choral experience for singers throughout central Indiana and gives each singer their own voice. These gifts are used to support every ensemble in the ICC, including CICC and AACC; community outreach programs that support music's impact on students; training, professional development, and resources for music educators; and operating expenses.
Your gift each year helps the ICC to serve the community through song. We are deeply grateful for your support!
The ICC brings singers together from across the community as they unite as one voice in song. We invite you to share our vision of a future where excellence in choral singing is valued and supported for all children in the community – bridging cultures, ethnicities, and economic backgrounds – a future where every singer finds their voice.
If you have questions, please contact the ICC office at 317.940.9640 for more information.
Did You Know?

More than half of the ICC's annual expenses are covered by tuition, ticket sales, and other sources of earned income. The remaining funding depends upon generous individual donations, corporate contributions, and grants. These gifts help the ICC to provide unique artistic and music education experiences for children and youth of all ages and ability levels, help families with need-based financial assistance, deliver exceptional music education programs throughout central Indiana, and most importantly, positively impact the lives of thousands of young people.
You may choose to designate your gift to help support the following (include your designation in the memo box on the "give" form):
Where the need is greatest
Financial Assistance for Singers
Special Guest Artists and Instrumentalists
Anderson Area Children's Choir
Columbus Indiana Children's Choir
Other (Capital Campaign, Board of Directors, etc.)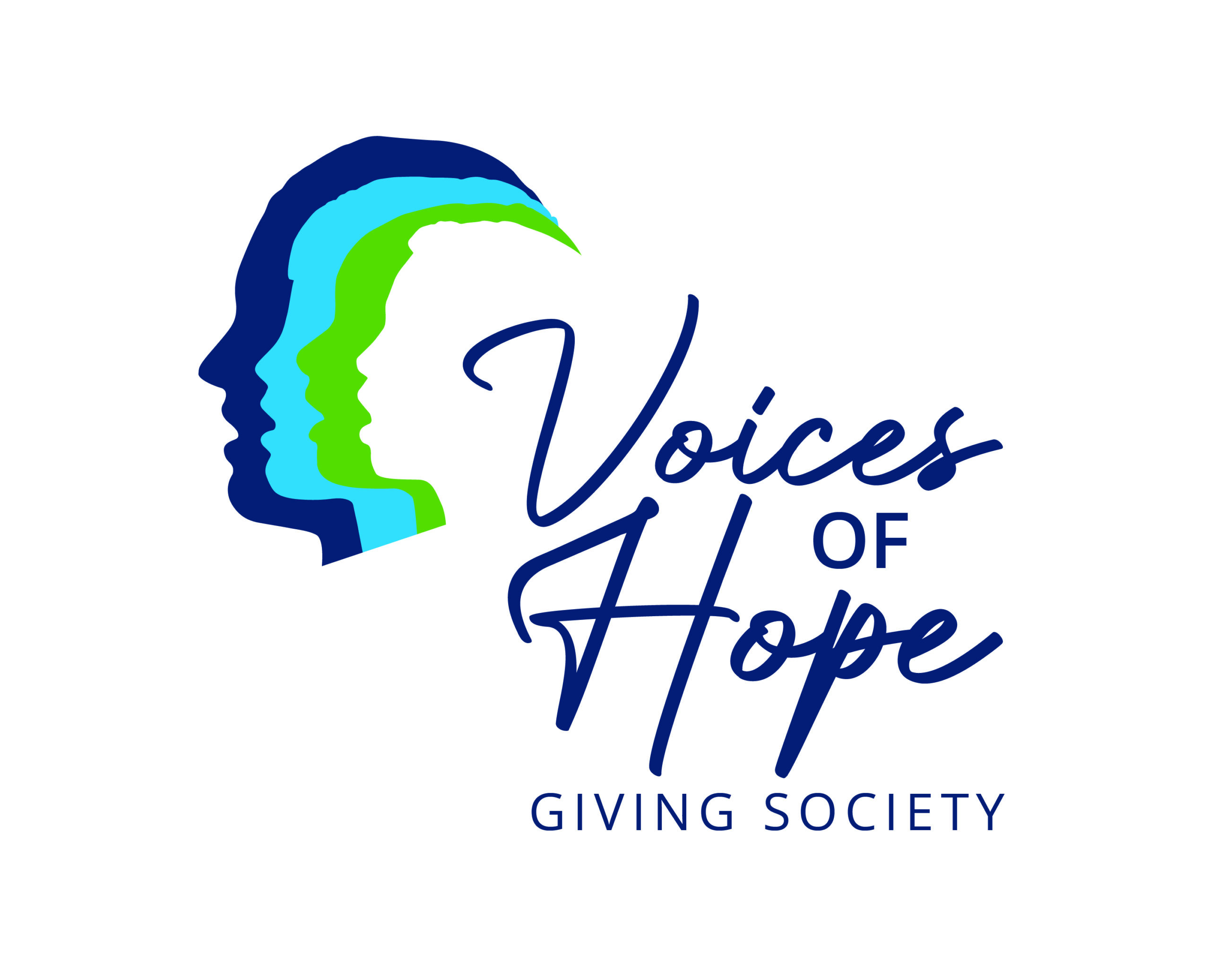 The Voices of Hope Giving Society was created to recognize donors who show their support of the Indianapolis Children's Choir. To become a member, all it takes is a monthly or quarterly recurring gift!
Why Join the Voices of Hope Giving Society?
This Annual Giving Club recognizes donors who contribute to the ICC through recurring gifts. This program allows you to make a meaningful gift in support of the ICC without having a large impact on your budget. You can spread out your gift over 12 months or four quarters.
Receive all the great donor benefits for your full annual commitment.
Help the ICC be more environmentally friendly with less paper and postage.
Enjoy the convenience of automatic giving. We'll simply charge your card each month with the amount you specify.
Change or cancel at any time.
Give the ICC sustained income in donations, helping to support our choirs and programs.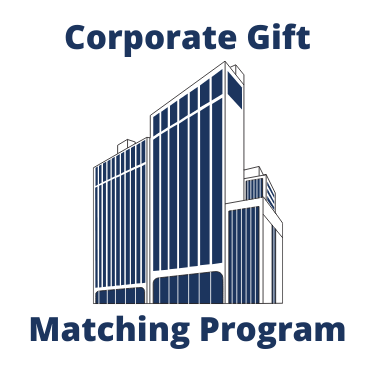 Many companies offer matching gift programs to encourage employees to contribute to charitable organizations like the ICC. Some provide matching funds to support employee volunteer hours while some companies match contributions dollar-for-dollar, or sometimes will double or triple the amount of your gift.
Please check with your company to see if such a program is offered and let us know how we can help you with the matching gift process. If you have any other questions about making a matching gift from your company, please contact the ICC.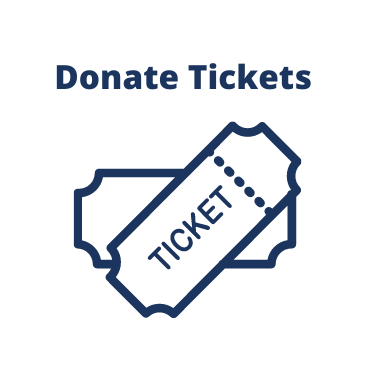 Donate A Ticket
Another great way to support the ICC during this time is to consider donating a ticket to a family who might not otherwise be able to attend a concert to watch their singer perform. You can make this donation by visiting: icchoir.org/tickets/.
Check Out Our Amazon Wish Lists!
Buy From Our Wish List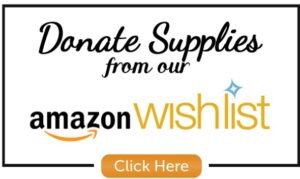 Just like you stock your own home with food, snacks, and household supplies, we have changing needs of our own – and you can help!
The ICC serves over 2,500 children each year that participate in our programs, so you can imagine, our supply of snack foods, cleaning supplies, and other items, dwindles quickly.
It's only through the support of generosity of our community that we are able to provide these necessary items that help support our programs and our singers and families.
We will update our Wish Lists for ICC, AACC, and CICC as items are needed. If you have questions or if you would like to donate something not on our list, please contact the ICC.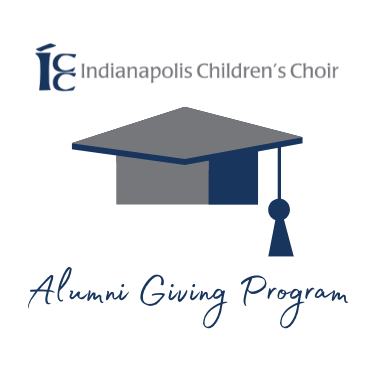 We Sing. We Share. We Support.
We know how important singing was to you as a child. As a former ICC member, you can share the gift of song with current singers by donating to the ICC's Annual Fund. You can support the ICC each year – such as supporting a choir team (or even creating a team of your own) during the annual Sing-A-Thon, participating in the annual Big Fun Event, or making a one-time or recurring gift!
Your generosity – regardless of the size of the gift – will make a powerful impact. 
When you make a gift online, please let the ICC know that you are an alum of either the ICC, AACC, or CICC, and let us know which giving club you belong to. We will then recognize you in one of our Alumni Giving Clubs in our Concert Season Program Books and in our Annual Report. Additionally, we will send you a special gift for being an alumni supporter!
Alumni Giving Clubs:
Young Alumni Club (Alumni who graduated 4 years ago or less)
Harmony Club (Alumni who graduated 5 – 9 years ago)
Melody Club (Alumni who graduated 10-19 years ago)
Descant Club (Alumni who graduated 20-29 years ago)
Legacy Club (Alumni who graduated 30-39 years ago)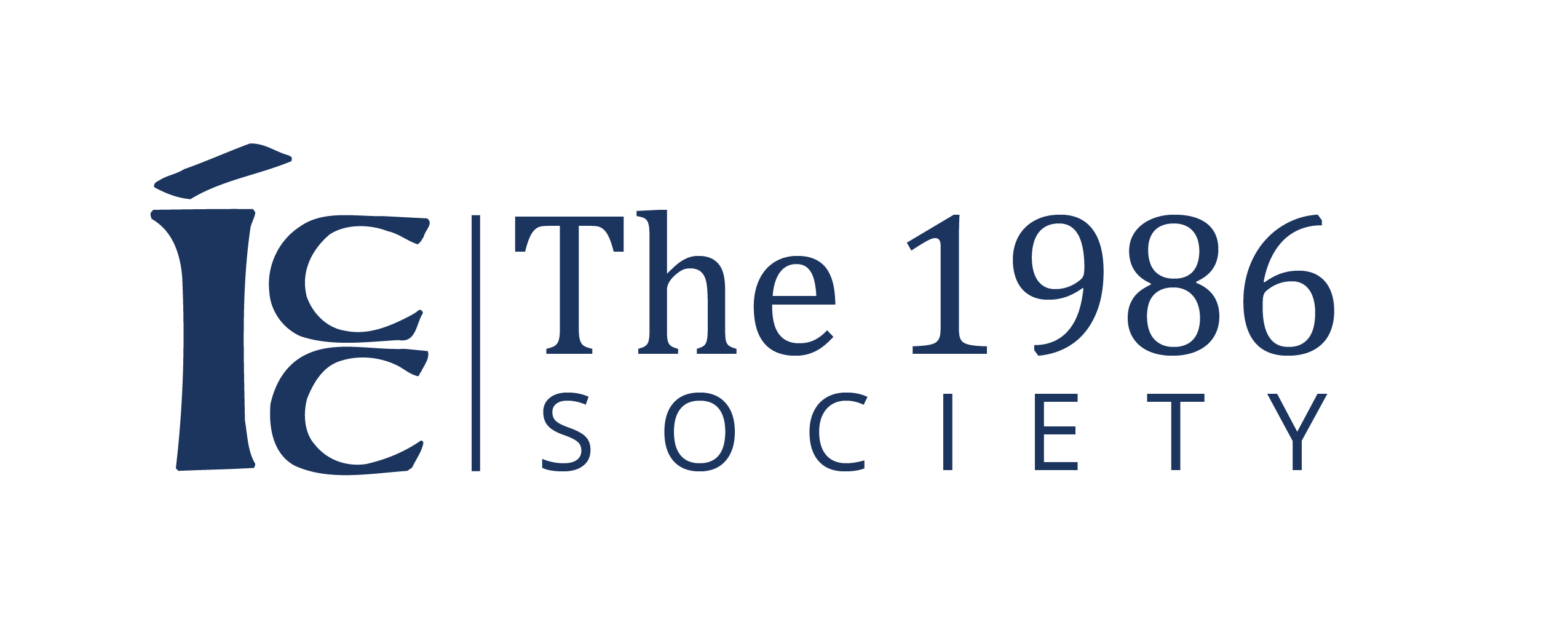 Leadership &  Philanthropy
Members of The 1986 Society demonstrate what it means to lead effectively when they generously contribute annual gifts of $1,000 or more.
At the ICC we call it philanthropic leadership, and we recognize those who give $1,000 or more each year as members of The 1986 Society. It is a small but important group that has a serious impact on the quality of the music education that is provided to the thousands of ICC singers who strive toward artistic excellence.
THE 1986 SOCIETY IS SIGNIFICANT PHILANTHROPY
Tuition revenue accounts for less than half of what it costs to provide programming for our singers. Every singer benefits from your support. Leadership gifts allow the ICC to recruit talented, hard-working, and well-rounded students regardless of their financial circumstances or other barriers to participation in our programs.
Leadership gifts allow the ICC to attract and retain directors who are passionate about their artistic craft and committed to engaging teaching.
The 1986 Society provides a high-quality teaching and learning environment balanced with enriching artistic experiences. From weekly rehearsals, weekend retreats, guest artists and instrumentalists, and domestic and international tours, The 1986 Society ensures that ICC singers have unparalleled music education.
DO YOU WANT TO BE ONE OF THE MOST IMPACTFUL ICC SUPPORTERS?
Membership in The 1986 Society begins with those who make annual gifts of $1,000 or more from personal contributions or a combination of personal and corporate matching gifts.
The 1986 Society members receive recognition in the donor listings in the Concert Season Program Book and Annual Report, invitations to special events, and exclusive communications.
Once you have made your leadership gift, you will be contacted about your membership in The 1986 Society. If you have any questions, please contact the ICC.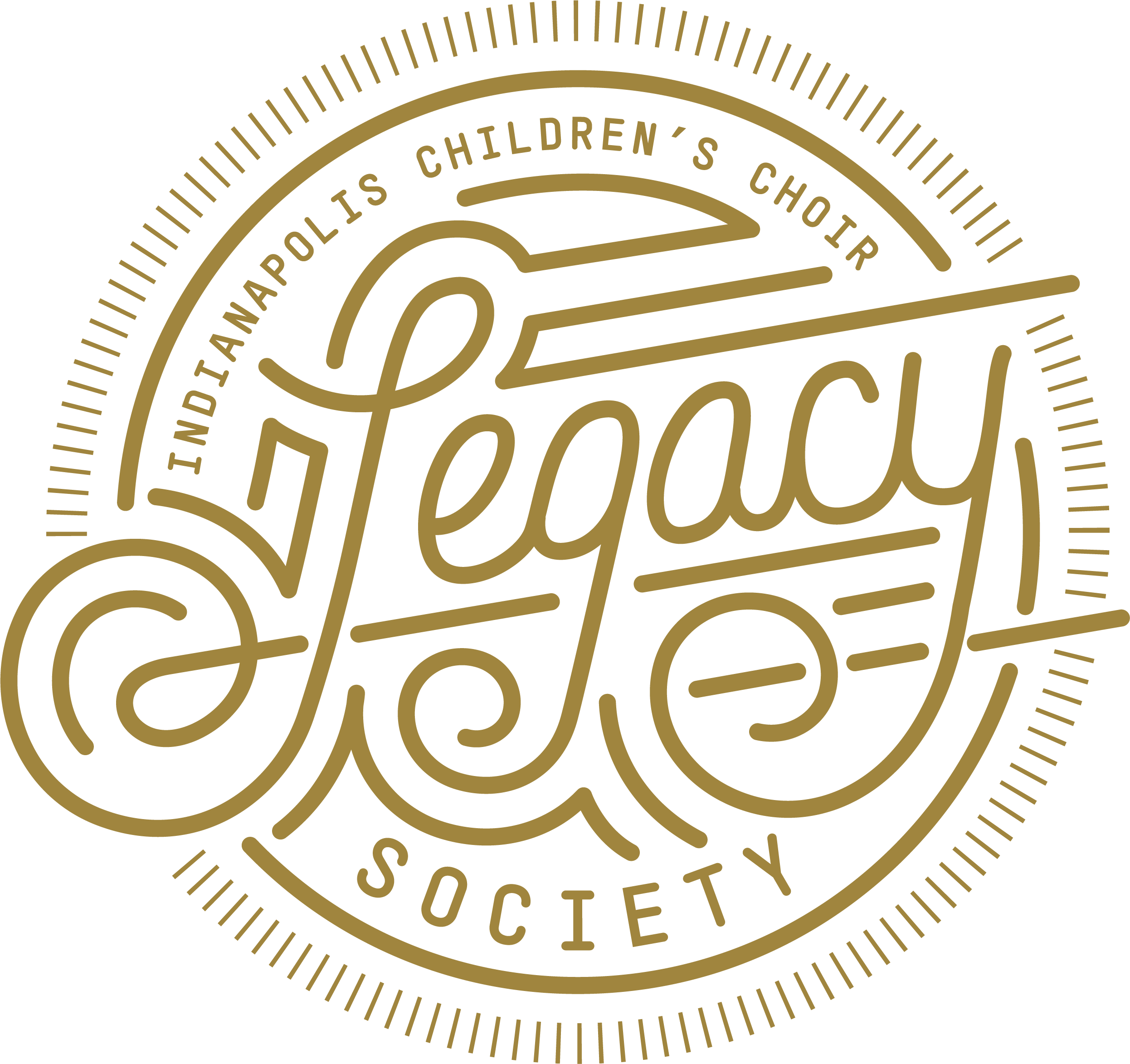 Legacy Society – Planned Giving Program
As you think about the legacy you wish to leave, please consider including the ICC as a beneficiary. You have an opportunity to leave your mark as you support music education and artistic excellence with phenomenal young singers in central Indiana.
If you have already designated the ICC as a beneficiary and you are willing to share that information, please contact me. We want to thank you!
If you would like information on how to designate the ICC as a beneficiary, please feel free to reach out to the ICC.

President's Circle ($25,000 +)
Recognition in the Concert Season Program Book Inserts and ICC Annual Report
Subscription to Encore eNewsletter
Advance notice of special events and concerts
Opportunity to join a shadow tour with the ICC
Invitations to special donor events and receptions
4 Season Tickets to any all Concert Season performances
Invitation to attend an open rehearsal
Invitation to attend a private event with the Artistic Director
Membership in The 1986 Society
Personalized Benefits Package
Maestro's Circle ($10,000 - $24,999)
Recognition in the Concert Season Program Book Inserts and ICC Annual Report
Subscription to Encore eNewsletter
Advance notice of special events and concerts
Opportunity to join a shadow tour with the ICC
Invitations to special donor events and receptions
2 Season Tickets to any 4 Concert Season performances
Invitation to attend an open rehearsal
Invitation to attend a private event with the Artistic Director
Membership in The 1986 Society
Personalized Benefits Package
Conductor's Circle ($5,000 - $9,999)
Recognition in the Concert Season Program Book Inserts and ICC Annual Report
Subscription to Encore eNewsletter
Advance notice of special events and concerts
Opportunity to join a shadow tour with the ICC
Invitations to special donor events and receptions
2 Season Tickets to any 3 Concert Season performances
Invitation to attend an open rehearsal
Invitation to attend a private event with the Artistic Director
Membership in The 1986 Society
Soloist's Circle ($1,000 - $4,999)
Recognition in the Concert Season Program Book Inserts and ICC Annual Report
Subscription to Encore eNewsletter
Advance notice of season ticket availability
Advance notice of special events and concerts
Opportunity to join a shadow tour with the ICC
Invitations to special donor events and receptions
Invitation to attend an open rehearsal
Membership in The 1986 Society
Chorister's Circle ($500 - $999)
Recognition in the Concert Season Program Book Inserts and ICC Annual Report
Subscription to Encore eNewsletter
Advance notice of season ticket availability
Advance notice of special events and concerts
Invitation to attend an open rehearsal
Musician's Circle ($250 - $499)
Recognition in the Concert Season Program Book Inserts and ICC Annual Report
Subscription to Encore eNewsletter
Advance notice of season ticket availability
Invitation to attend an open rehearsal
Singer's Cirlce ($100 - $249)
Recognition in the Concert Season Program Book Inserts and ICC Annual Report
Subscription to Encore eNewsletter
Advance notice of season ticket availability
Performer's Circle ($45 - $99)
Recognition in the Concert Season Program Book Inserts
Subscription to Encore eNewsletter