Melissa Garcia
DIRECTOR
DIRECTING CICC DESCANT CHOIR AND CONCERT CHOIR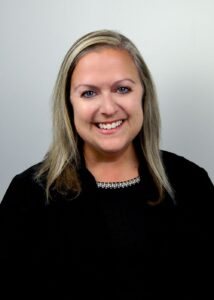 Melissa M. Garcia is a passionate instructor who inspires children by allowing them to experience music from many genres and cultures. She is an expert at motivating the young singer through activities aimed at music literacy while giving them a foundation of healthy and age-appropriate singing technique.
Mrs. Garcia has served as a conductor with the Indianapolis Children's Choir for several years and is the primary director of the Columbus Indiana Children's Choir. As a specialist in youth choirs, Mrs. Garcia has served as a guest conductor for numerous honor choir festivals in Indiana. Additionally, she is on the summer staff of the Heartland Youth Choir in Des Moines, Iowa where she serves as conductor of the SummerTunes Choir and teaches Kodály Musicianship classes.
Mrs. Garcia's teaching career spans from pre-school music through high school choral programs. In addition to her work with children's choruses, Mrs. Garcia served for several years as a music educator at Light & Life Christian Preschool in Avon, IN. Prior to her work in Indiana, Mrs. Garcia was the Associate Director of the Northern California Children's Choir where she also served as an elementary music educator. While living in Iowa, she served as a private voice teacher and instructor for the Heartland Youth Choir in Des Moines, as a music instructor for the Des Moines Children's Choruses and the Iowa Youth Chorus. In addition, she served as a director for the middle school and high school choral department in Earlham, Iowa. While a student at Iowa State University, she held an internship position as the Assistant Conductor for the Preparatory Choir with the Ames Children's Choir.
Mrs. Garcia received her BME from Iowa State University in 2005. In addition, she has completed her Kodály Certification from Indiana University. She recently served as a Co-President of Indiana Kodály Educators.