ICC's Early Childhood Program
The first step on your child's singing journey.
For ages 18 mos - kindergarten
Learn More About Music At Play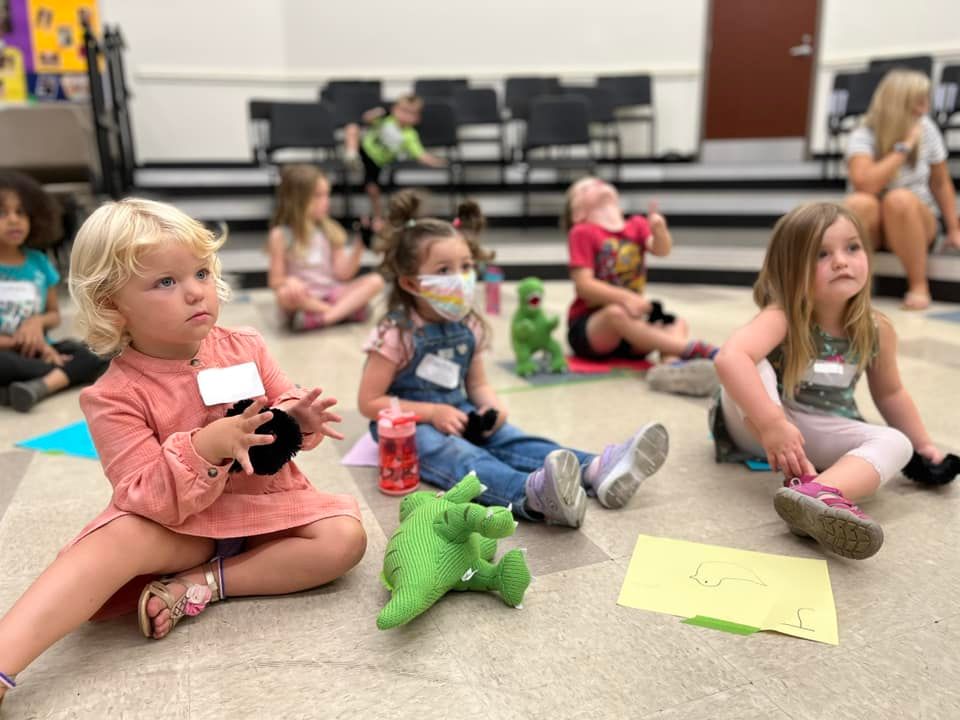 Sing, dance, and play with the ICC's Music At Play! We continue to offer high-quality music education associated with the ICC through our programs for children ages 18 months – 5 years old.
The ICC's new Music At Play curriculum lets the imagination and artistry of our youngest singers lead the instructor on a journey through the topics that spark the most creativity and interest in their lives. We also feature the incredible music the older ICC singers have already created as an inspiration for our newest singers while they sing, dance, and play!
It's the best of both worlds with an in-person class with all the necessary technology resources for parents/caregivers for the fun to continue at home!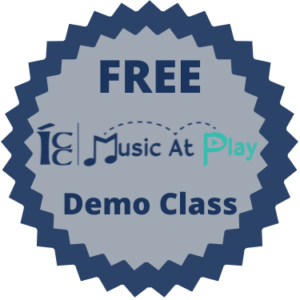 Butler University – Thursdays
Carmel – Mondays
Fishers – Mondays
Zionsville – Wednesdays
We'd love for you to join us for MAP – please click the button below to email Mrs. Southard to request a FREE DEMO!
Music At Play Locations for Spring 2023
Now Enrolling for the Spring Session – Sound & Science!
Join the ICC in our youngest division. "Sound & Science!" participants will join together with their caregiver for 8-weeks of fun and music-making while exploring and creating through the science of sound, music, & instruments. Opposites are at the root of our science concepts paired with music! Explore high/low, fast/slow, loud/soft, and more using both science and music. Children's literature, acting, dancing, and gross motor skills will also be a focus. We will explore instruments and how they work, along with our voices and how our bodies move.
Each week we will build upon the previous week ending with a special presentation of our favorite instruments and songs that the children will create for their family and friends!
Singing, instruments, movement, and dancing will bring families and children together through activities they can enjoy at home and build upon for years to come.
Try a free demo class the week of January 30th! Sign up here.
A parent or guardian attends and participates in class with their child.
All current Music At Play classes are for children 3-5 years old unless noted below.
COVID-19 precautions are in place for everyone's safety. Please click here for the ICC's COVID-19 Handbook.
Butler University
Lilly Hall, Room 124
Thursdays, 5:00 – 5:45 pm
Starts: February 9, 2023
Cost: $125 + $25 registration fee
Carmel
Cornerstone Lutheran Church – Carmel
4850 E. Main Street, Carmel, IN 46033
Room 102 – Enter through Door 6
Mondays, 5:45 – 6:30 pm
Starts: February 6, 2023
Cost: $125 + $25 registration fee
Fishers
Cornerstone Lutheran Church – Fishers
13450 E. 116th Street, Fishers, IN 46037
High School Classroom
Mondays, 6:00 – 6:45 pm
Starts: February 6, 2023
Cost: $125 + $25 registration fee
Zionsville
Zionsville Presbyterian Church
4775 W 116th St., Zionsville, IN 46077
Gathering Space – Enter through the main doors
Wednesdays, 5:30 – 6:15 pm
Starts: February 8, 2023
Cost: $125 + $25 registration fee